Voor dit voorjaar en de zomer hebben we weer prachtige Circle of Gentlemen overhemden uit het Circle of Gentlemen assortiment in de webshop collectie voor u opgenomen. De overhemden hebben de nieuwste modekleurtjes meegekregen. In de dessins zijn pasteltinten volop aanwezig. Sprekende kleuren als turquoise, maïsgeel, fuchsia, olijfgroen, french blue en navy, zijn subliem verwerkt in de dessins.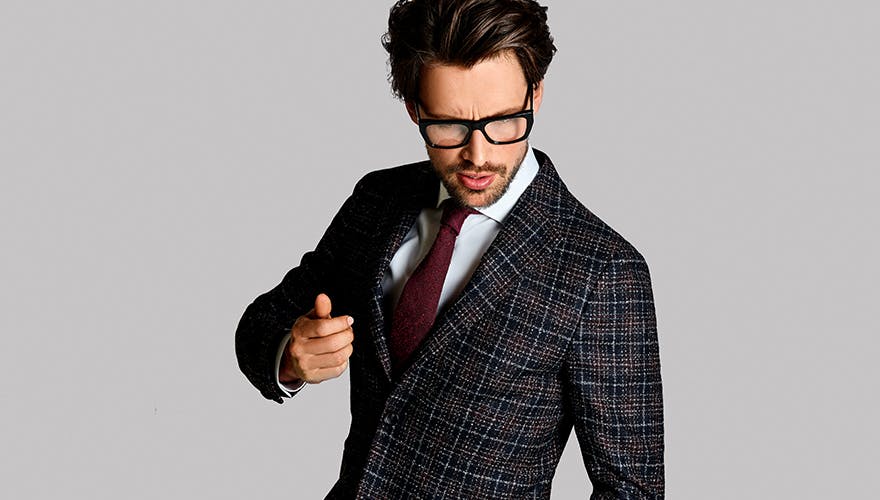 Circle of Gentlemen zet de trend van gewaagde ruitpatronen dit voorjaar weer door. Daaraan toegevoegd zijn de mooie gestreepte en effen business overhemden. Kenmerkend zijn de trendy manchetten met drie knopen. Elk overhemd is uniek en apart, ook door gebruik van opvallende contrasten in boorden en manchetten. Onlangs zijn meer overhemden met de populaire houtkleurige knoopjes aan het assortiment toegevoegd, onder andere met de in het oog springende kleurige biesjes.
De overhemden staan mooi boven wat nettere broeken en combineren prima met een casual broek of een jeans. Bestel snel want voor de meeste van de overhemden geldt OP=OP.
In de webshop zijn de dress shirts van Circle of Gentlemen bij de pasvorm slim fit ingedeeld. Toch vallen ze niet heel slank, waardoor ze voor veel mannen een goede pasvorm hebben. Ook bij mannen met een buikje zitten de overhemden heel mooi. Dit komt mede door de uitstekende kwaliteit van de hemden. De katoenen stoffen zijn uiterst zorgvuldig uitzocht en mooi geweven. Op een plaatje is dit minder goed uit te lichten, u zou het eigenlijk zelf moeten voelen en zien. Bij elk overhemd in de webshop staat een maattabel, zodat u zelf kunt bepalen welke maat u nodig heeft.
Cavallaro overhemden, Circle of Gentlemen overhemden, Eterna overhemden, Eton overhemden, Gentiluomo overhemden, Hugo Boss overhemden, John Miller overhemden, Ledub overhemden, Olymp overhemden, Arrow overhemden, Profuomo overhemden, Tommy Hilfiger overhemden business, Polo Ralph Lauren overhemden business, Seidensticker overhemden, Jacques Britt overhemden, R2 overhemden, Hugo Boss overhemden, mouwlengte 7 overhemden, strijkvrije overhemden, overhemden extra lange mouw, alle heren overhemden online en meer herenkleding