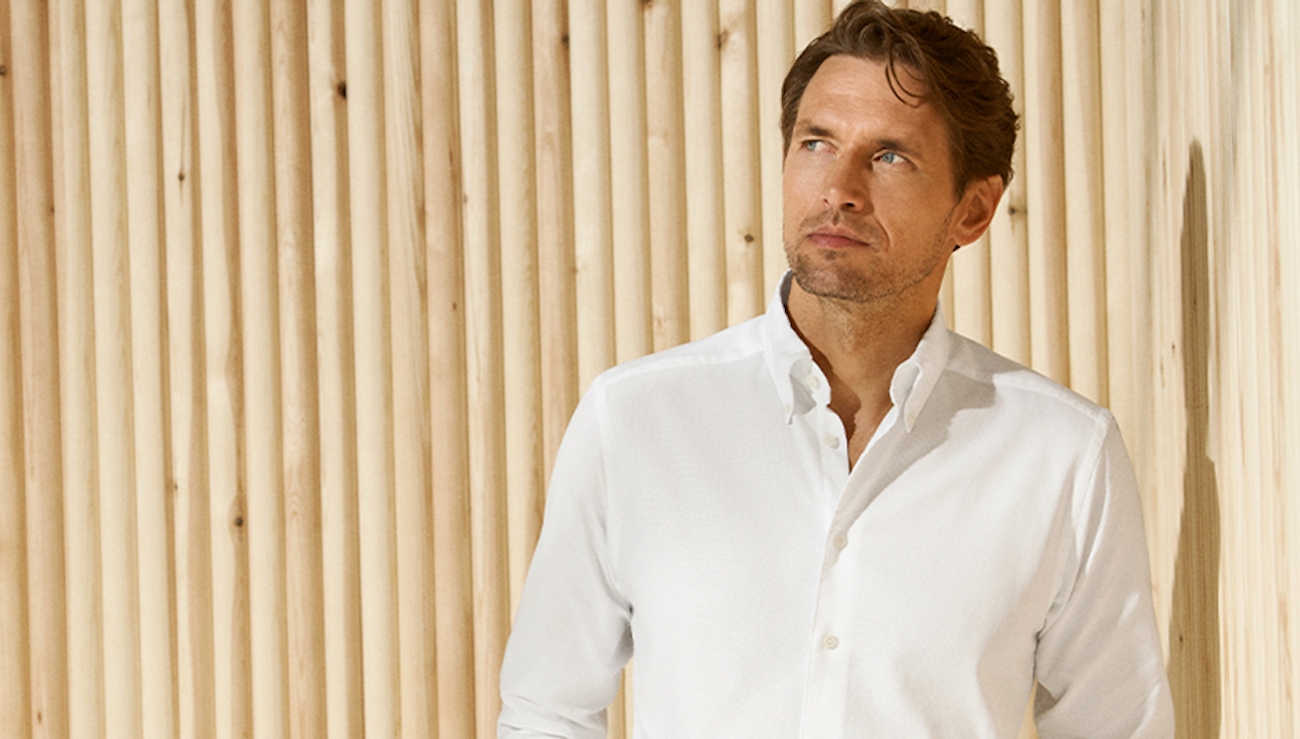 De witte overhemden blijken de populairste overhemden te zijn voor mannen. Althans, het zijn veruit de meest verkocht overhemden op OverhemdenOnline.nl. Eigenlijk niet geheel onverwachts.
Een wit overhemd is een van de belangrijkste basic items in de garderobekast ven de man. Een mooi strak wit business shirt is met veel andere kledingstukken uitstekend te combineren. Onder een kostuum of colbert, op een nette broek of pantalon, én met een casual broek zoals een jeans. De combinatie een van zo'n smetteloos wit shirt met een pak geeft de man een uitstraling van status. Met een wit overhemd op een jeans creëer je een jonge vrijetijds- look.
Het geheel effen witte slim fit shirt is het meest gewilde overhemd, en dan het liefst strijkvrij. Zo'n strijkvrij overhemd is na het wassen eenvoudig te drogen op een hanger. Tijdens het dragen kreukt het overhemd nauwelijks.
Top 10 van merken met geheel effen witte overhemden bij OverhemdenOnline.nl
Witte overhemden bestellen in de online shop
OverhemdenOnline.nl heeft uni witte overhemden met standaard mouwlengte, met extra lange mouwen (mouwlengte 7), met enkele of dubbele manchetten, en met korte mouwen. U kunt kiezen uit business overhemden of casual shirts. Bij veel merken kunt u ook trendy witte overhemden met leuke contrasten tegenkomen.
Wilt u ook een wit overhemd kopen? Klik op uw favoriete product in de rechterkolom. U komt dan op de pagina met meer informatie over het shirt en waar u ook uw juiste maat kunt kiezen. Wij wensen u veel draagplezier!
Een mooi wit shirt vindt u ook bij
strijkvrije overhemden, Jacques Britt, R2, Tommy Hilfiger, Polo Ralph Lauren, Gant, alle overhemden en herenkleding op OverhemdenOnline.nl