De nieuwe najaar- en wintercollecties 2011 hangen volop in de winkels. Benieuwd naar de laatste trends op het gebied van herenoverhemden? We bekijken de shirtcollectie van Ledub. Deze shirtspecialist liet zich o.a. door de jaren '50 inspireren. Het resultaat? Overhemden met een verrassende twist! Bekijk alle overhemden in de Ledub overhemden online shop.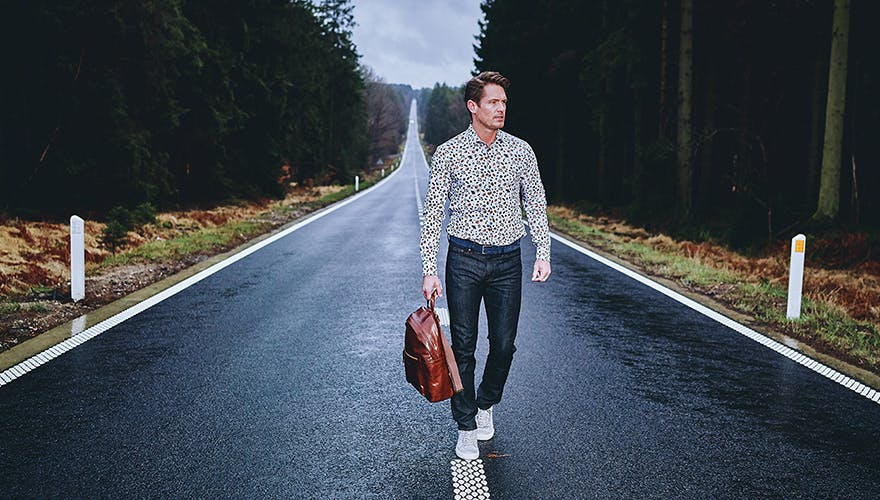 Ledub staat vooral bekend om hun traditionele vakmanschap. Le Dub overhemden en shirts zitten comfortabel en zijn gemaakt van hoogwaardige materialen. Shirts zijn verkrijgbaar in verschillende maten en mouwlengten. Altijd handig!
Revival of the fifties
Voor najaar/ winter 2011 lieten de designers van Le Dub zich o.a. inspireren door de jaren vijftig. Grote ruiten, leuke contrasten, authentieke details en verrassende kleurencombinaties zijn het gevolg.

Neem deze shirts bijvoorbeeld.Grove ruiten voor een casual effect. Minder uitgesproken in je dessins? Dan is het effenblauwe overhemd een betere keuze. De ruiten geven maken het nèt even anders en helemaal van nu.

Happy Days
De vrolijke lijn uit de najaarscollectie! Voor deze lijn waren de verschillende muziekstijlen uit de jaren '50 de bron van inspiratie.

Strijkvrije shirts
Geen fan van strijken? Dan zijn de strijkvrije shirts van Ledub een oplossing. Deze collectie is inmiddels zeer populair en staat deze winter in het teken van warme najaarstinten, verrassende dessins en moderne pasvormen.