State of Art, wie kent het niet. Dit herenmodemerk heeft een herkenbare stijl. De casual State of Art overhemden zijn ook dit seizoen weer fris, verrassend en opvallend. Nieuwsgierig naar de najaar trends 2011? We zetten ze op een rijtje!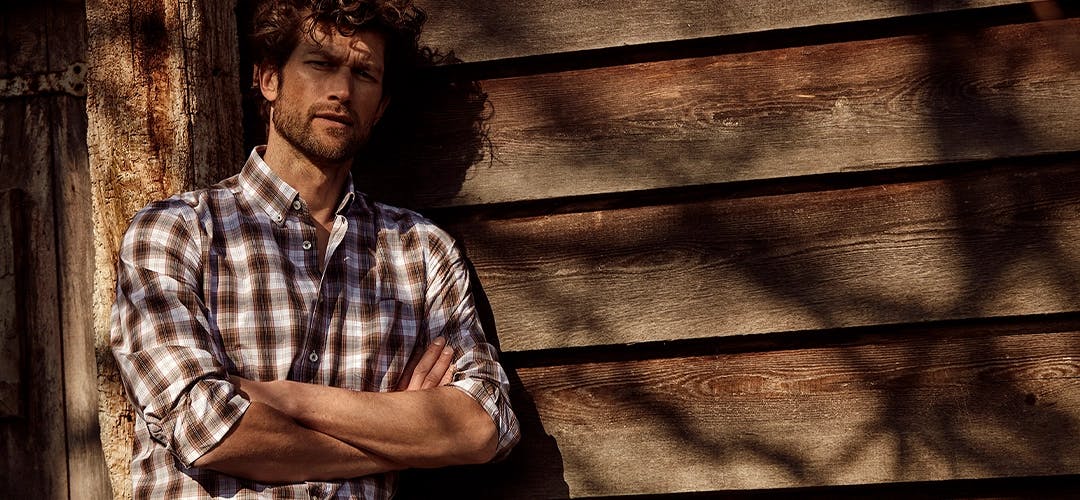 Ruiten
Veel ruiten in de State of Art overhemden dit najaar. In alle vormen en maten. We zien dat in veel ruitpatronen een contrasttint is verwerkt, wat het geheel een mooie en verrassend effect geeft.
Jeansshirt
Ook voor heren geldt dat een goed jeansshirt eigenlijk niet mag ontbreken in de kast. Alleen voor de casual momenten natuurlijk! Combineer een jeansshirt met een mooi vest of trui met rits voor een iets 'losser' geheel. Let op: ook de collegesjaal lijkt op retour.
Strepen & Contrasten
Iets meer gekleed is deze combinatie van streepoverhemd met een wollen vest en nette pantalon. Voor de casual look, combineer je strepen simpelweg met een jeans. Veel gespot dit seizoen is het contrast in de mouw van een overhemd en de boord. Deze contrasten geven een trendy, jeugdig effect. Past niet bij iedere gelegenheid, maar voor de casual (thuiswerk) dagen is het een fraaie combinatie.
British College Style
Het doet wat Brits aan, deze combinatie met shirt, vest en blazer. Het beeld dat we hebben bij Britse College studenten … Of het nu een ruiten of strepen overhemd is, de look blijft!
Dubbellaags
Deze trend zagen we eerder in de jaren '80! Dubbele kragen en dubbele lagen. Of het wederom zo'n hit wordt als weleer? Geen idee, maar het geeft in ieder geval een fris en verrassend contrast.
In de webshop kunt u veel herenmode van State of Art online kopen. U kunt kiezen uit een uitgebreide collectie State of Art overhemden, truien en vesten.
Vergelijkbare producten vindt u hier: alle casual overhemden, Culture overhemden, Gant overhemden, Giordano overhemden, NZA New Zealand overhemden, Pierre Cardin overhemden, Ralph Lauren overhemden, State of Art overhemden, Tommy Hilfiger overhemden, Vanguard overhemden, alle overhemden, design overhemden met prints