Het kledingstuk waar Lacoste groot mee werd: de poloshirts! In de jaren '80 een ware rage. We droegen het liefst 2 of drie lagen polo's over elkaar of combineerde ze met overhemden. Tegenwoordig is dat 'not done', alhoewel … we zien de dubbellaags trend hier en daar weer terugkomen.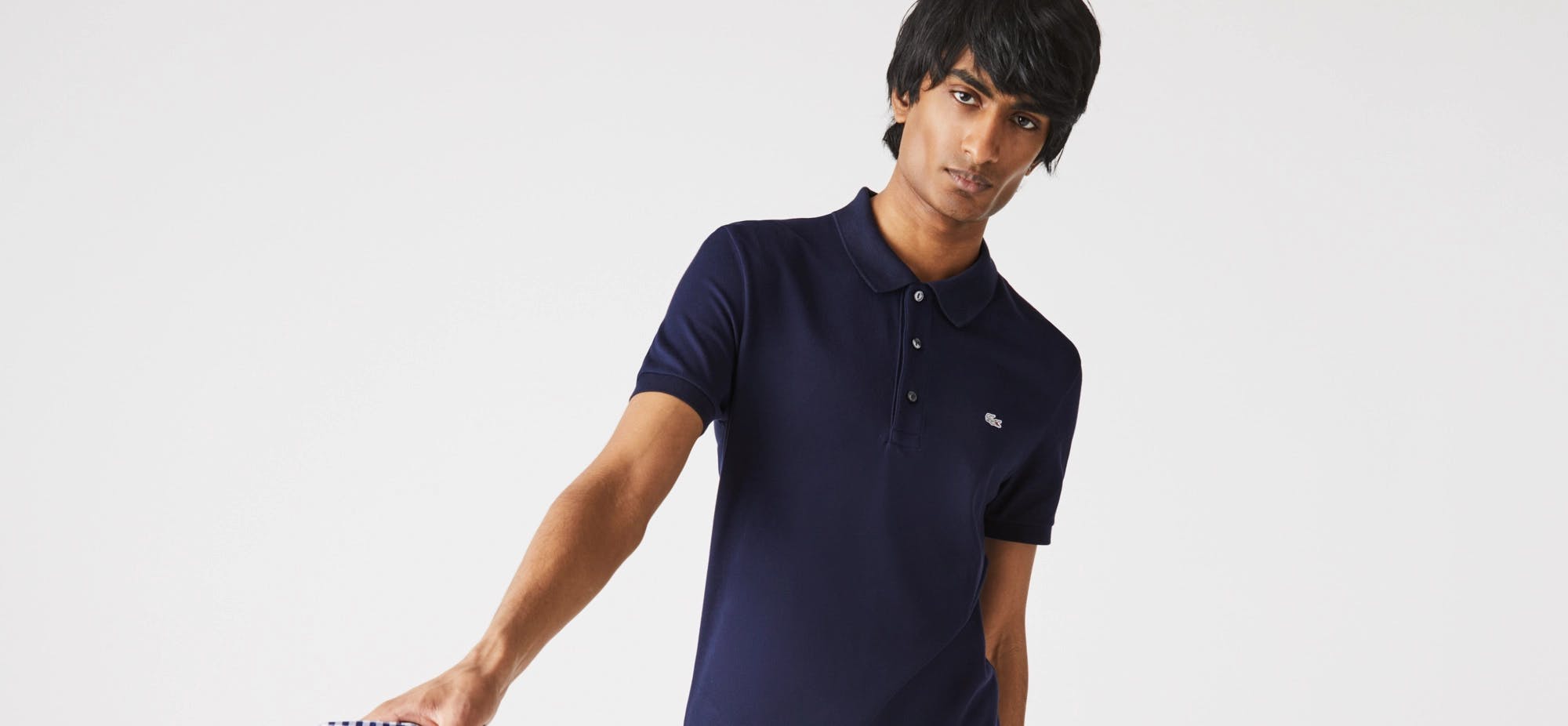 Geschiedenis Lacoste
Lacoste is, boven alles, een legende! De man, Rene Lacoste, was een fantastische tennisspeler die o.a. op Wimbledon te bewonderen was. Zijn imperium dateert uit de vroege jaren van 1900. Hij ontwikkelde sportkleding en bleef in alles trouw aan traditionele waarden. Dat is de kracht en succes van het Lacoste label.
Het 1212 shirt, de huidige polo
In de vroege jaren '30 werd de klassieker – het 1212 shirt – geboren. Deze shirts voldeden aan de specifieke eisen van een elite groep sportmensen. De voordelen van het shirt en het unieke logo, maakten dat het shirt al snel bekendheid won bij het grote publiek: de Lacoste poloshirts werden een hit!
De tegenwoordige collectie 1212 poloshirts zijn uiteraard doorontwikkeld qua stijl, materialen en kleuren, maar de basis en het logo blijven nog onmiskenbaar Lacoste!
Bij overhemdenonline.nl hebben we een ruime voorraad Lacoste poloshirts!
Vergelijkbare producten vindt u hier: Lacoste polo, alle merken heren poloshirts, alle overhemden