Italiaanse overhemden zijn populair onder Nederlandse mannen. Waren het een paar jaar geleden vooral overhemden met hoge boorden die men als Italiaanse overhemd kocht, tegenwoordig worden er meer soorten overhemden onder deze noemer geschaard.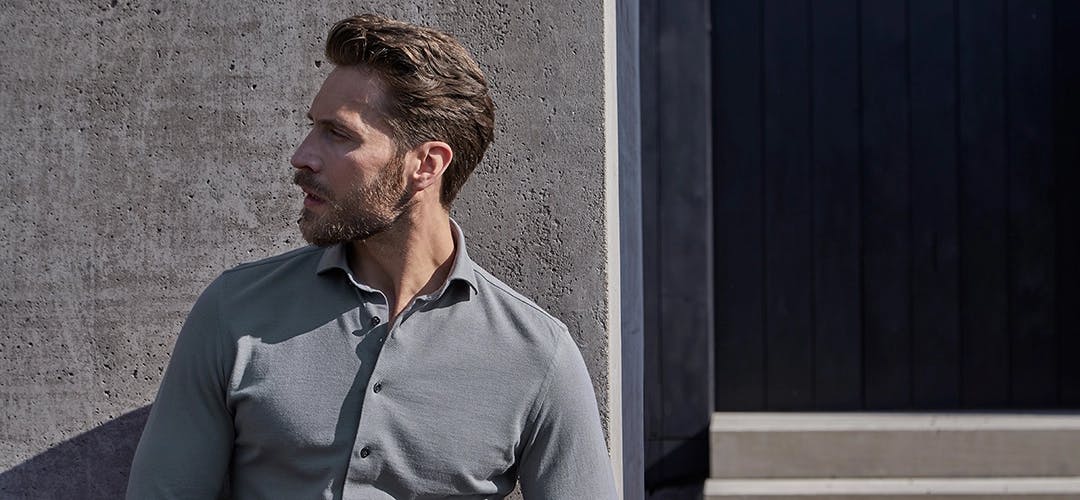 Op zoek naar Italiaanse overhemden, wordt vooral naar de pasvorm, de prints en contrasten gekeken. De moderne man wil graag mooi slanke getailleerde overhemden. Bloemenprints, aparte streepdessins, of opvallende contrasten in de boord, manchetten en beleg geven de shirts en de drager ervan een eigen uitstraling.
De trends voor heren overhemden in lente en zomerseizoen van 2012 zijn frisse kleuren, artistieke prints en … wit. Deze trends worden komende seizoenen ook zichtbaar in de collectie Italiaanse overhemden van OverhemdenOnline.nl. Bovendien worden er nieuwe merken Italiaanse overhemden aan het assortiment toegevoegd.
Draag Italiaanse overhemden van OverhemdenOnline.nl zowel onder een pak, of boven een jeans voor een casual look.
Vergelijkbare producten: Circle of Gentlemen overhemden, Cavallaro overhemden, Gentiluomo overhemden, Profuomo overhemden, Cavallaro mouwlengte 7, Gentiluomo mouwlengte 7, Profuomo mouwlengte 7